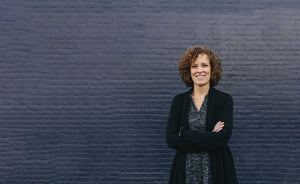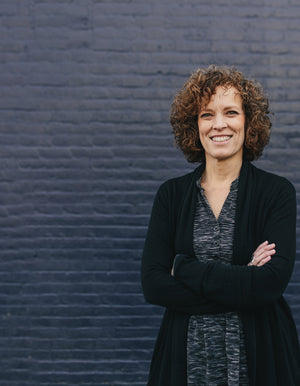 Grow Your
Good Food Brand
Marketing Strategy & Coaching for Craft Food Brands
Do your sales goals keep you up at night?
If you're a purpose-driven brand committed to making a change in the food industry, I know how hard you work to make your brand successful. Running and managing your business leaves little energy to grow new sales channels.

We all know that if you want steady sales, you need steady marketing. But there are so many options, and margins are tight. It's hard to understand where to focus and even harder to know what's effective.
I believe successful good food brands are vital to improving the health and wellness of our communities and our planet. That's why I coach and train brands like you to develop content marketing strategies that are targeted, manageable, and repeatable.
Stop worrying if your investment in marketing is creating results.
Your work is vital to improving our communities and our planet's health and wellness. That's why I help brands like yours create worry-free, targeted, measurable, and repeatable marketing strategies that exponentially scales sales. 
Work with me, and together, we'll create a marketing strategy using metrics that make sense for your good food business. My marketing plans use proven tactics that deliver results.
With my systems, you'll stop guessing at results and finally understand your ROI. Plus, you'll develop a process for evaluating creative work and marketing tools that you can carry on to the future.
Strategic Marketing for the Food Industry
1-to-1 Coaching
Work with me one-on-one while we tackle your most pressing marketing communications problems. You can be pulled in so many directions, and operations often get in the way of sales and marketing. I help you calm that chaos and create customized, manageable, and effective systems to get your marketing on track with your sales goals.
Group Coaching
Social media, email marketing, and digital dashboards like RangeMe and Faire are all necessary tools for food marketing. My group coaching sessions are designed to help you build out these communication channels while you learn alongside your peers.
Power Lunches
Not sure where to start? Good Food brands often feel like they're doing all the things, but not getting results. During a Power Lunch session, I'll analyze your current marketing program and provide insights and recommendations about what you're doing right, and what needs to improve, plus give you my recommended next steps.
Current and Past Clients
Experience
Launching Brands Since 1998
As the owner of Water Street Marketing for Manufacturers, I launched regional and national brands into major retail channels. I've turned that experience into tools that small businesses can leverage to grow sales and form successful partnerships at the shelf.
★★★★★

Rather than constantly work in my business, I wanted to work on it, and I needed a mentor and coach to help achieve that. I couldn't do it on my own

Dan

Pittsburgh, PA
★★★★★

Starting up and operating a small business can be a daunting task. We found George to be professional, organized, and knowledgeable in offering value to our small business. She offered promotional advice, we experienced immediate results in traffic and sales.

Joyce & Travis Miller

Falling Bark Farm Hickory Syrup
★★★★★

George has been an impactful partner in enhancing our marketing initiatives. The followers of VA Foodie create a unique audience with an appreciation for the craft beverage and food industry in Virginia. With creative content, impactful branding and a loyal following, their work always exceeds campaign goals.

Anna Pendleton

Virginia Wine
★★★★★

George was incredibly smart and very good at business. I knew I needed help, but I wasn't quite sure where or how. George not only helped me see that, but she also provided the guidance I was after.

Dan Rugh

Commonwealth Press
★★★★★

Thanks to George, we've become more thoughtful, strategic and proactive with our social media and have increased our followers and engagement on Facebook and Instagram.

Carolyn Kiser

Blue Cow Ice Cream